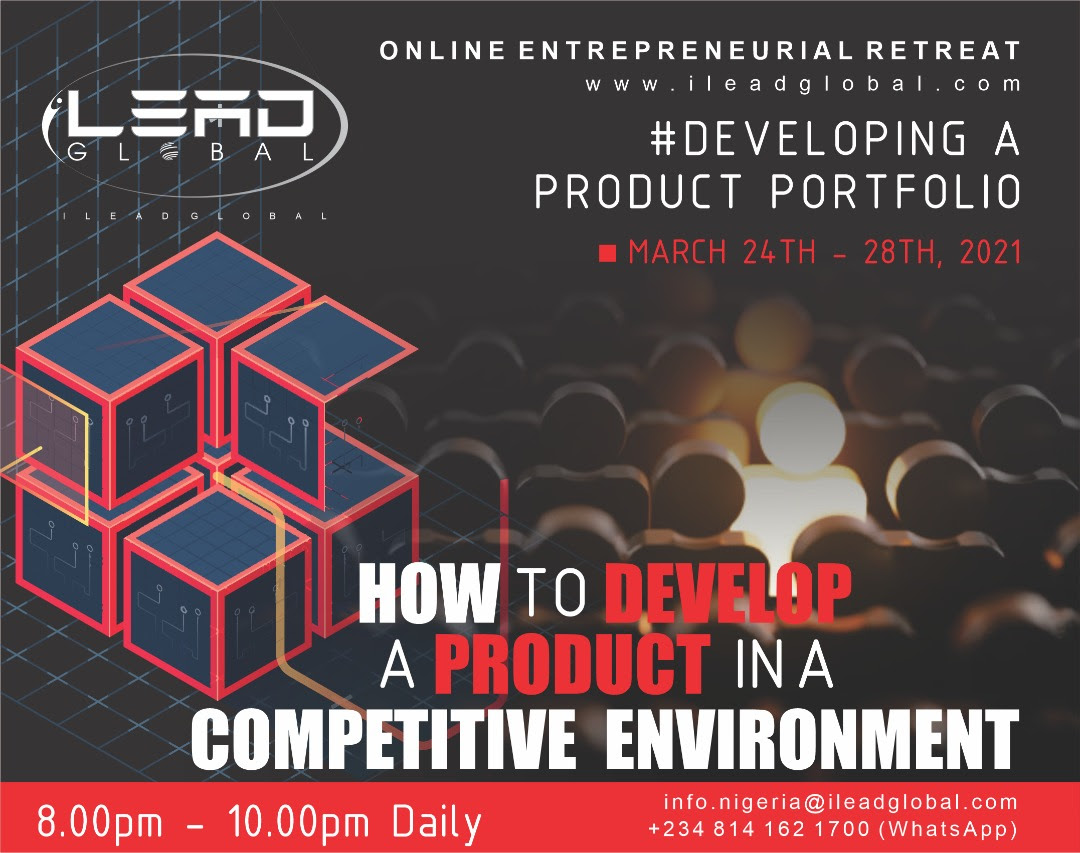 DEVELOPING A PRODUCT PORTFOLIO -
HOW TO DEVELOP A PRODUCT IN A COMPETITIVE ENVIRONMENT
Are you an Entrepreneur and you wish to scale your business?
Are you wondering what product you should offer to build your business and increase your income?
Do you want to turn your ideas and your experience to profit?
Do you want to grow multiple streams of income from your Product(s)/Service(s)?
If your answer to the above questions is 'YES', then This Event is for YOU! And you should attend.
Check your inbox to confirm your subscription
ILEAD GLOBAL NIGERIA (& ENGLISH SPEAKING AFRICA)
THE ONLINE RETREAT IS DESIGNED TO EQUIP ATTENDEES WITH INFORMATION OF PRACTICAL AND TESTED STEPS TO FOLLOW TO ACHIEVE THE STATED OBJECTIVES.
AT THE END OF THIS RETREAT YOU WILL HAVE THE CAPACITY TO CREATE 5 CHANNELS OF INCOME FLOW FROM YOUR PRODUCT OR SERVICE.
MAIN SPEAKER
Coach Raphael Djine
Lifestyle, Leadership and Personal Development Coach, Successful Entrepreneur, Pastor.
Texas, USA.